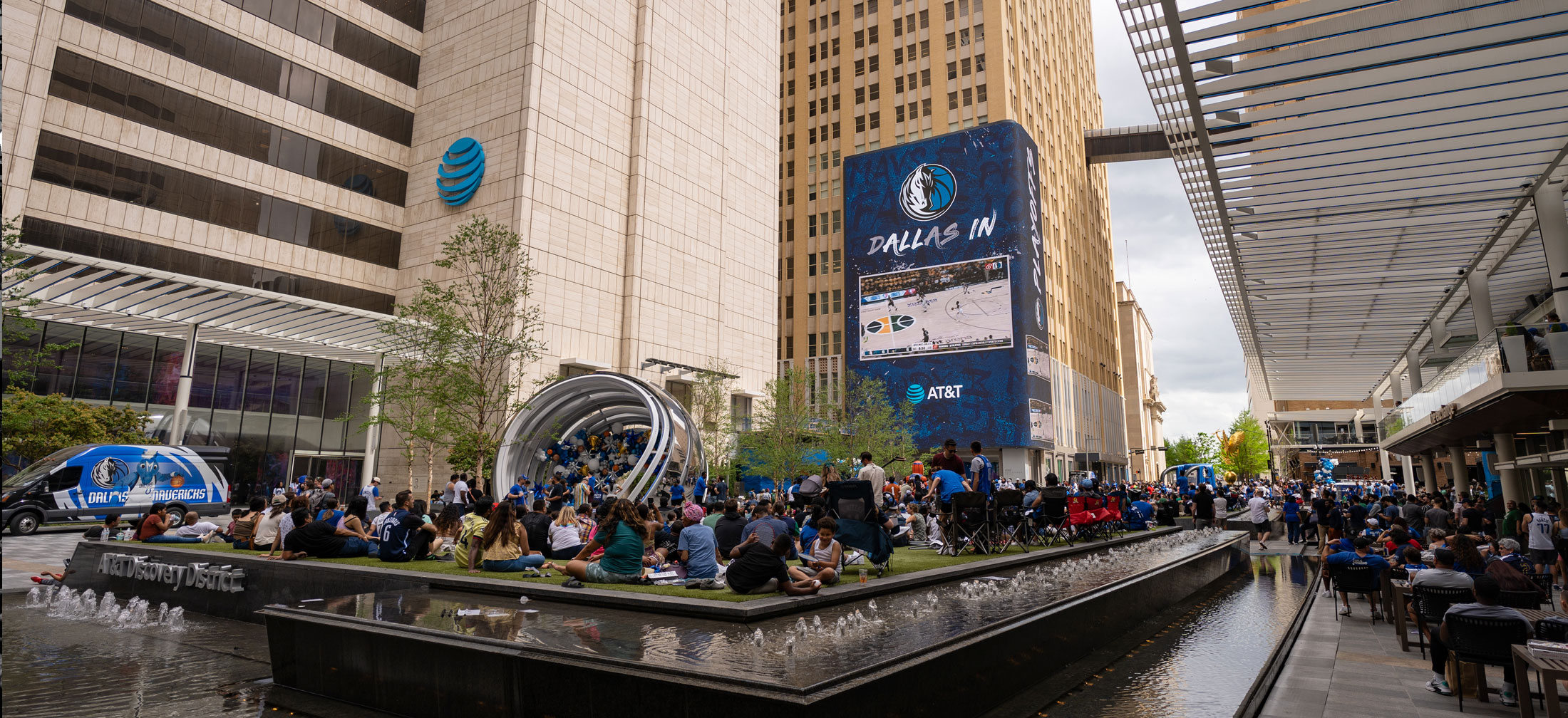 Calling all #MFFLs! Dallas Mavericks season is back and we're hosting the Official Watch Party on October 19. Don't miss the Mavs take on the Phoenix Suns on our 104-ft Media Wall.
Mavs mascot Champ is heading to the District to snap photos with fans in the Globe. Watch performances by hip hop dance troupe Mavs ManiAACs, the Dallas Mavericks Drumline and a live DJ. Plus, face painting, giveaways and more!
Self-parking is available at the 1212 Jackson Street garage. It's complimentary with District merchant validation from the Exchange, Jaxon Beer Garden, or the Experience Store.
RSVP Today!
Please enable JavaScript in your browser to complete this form.