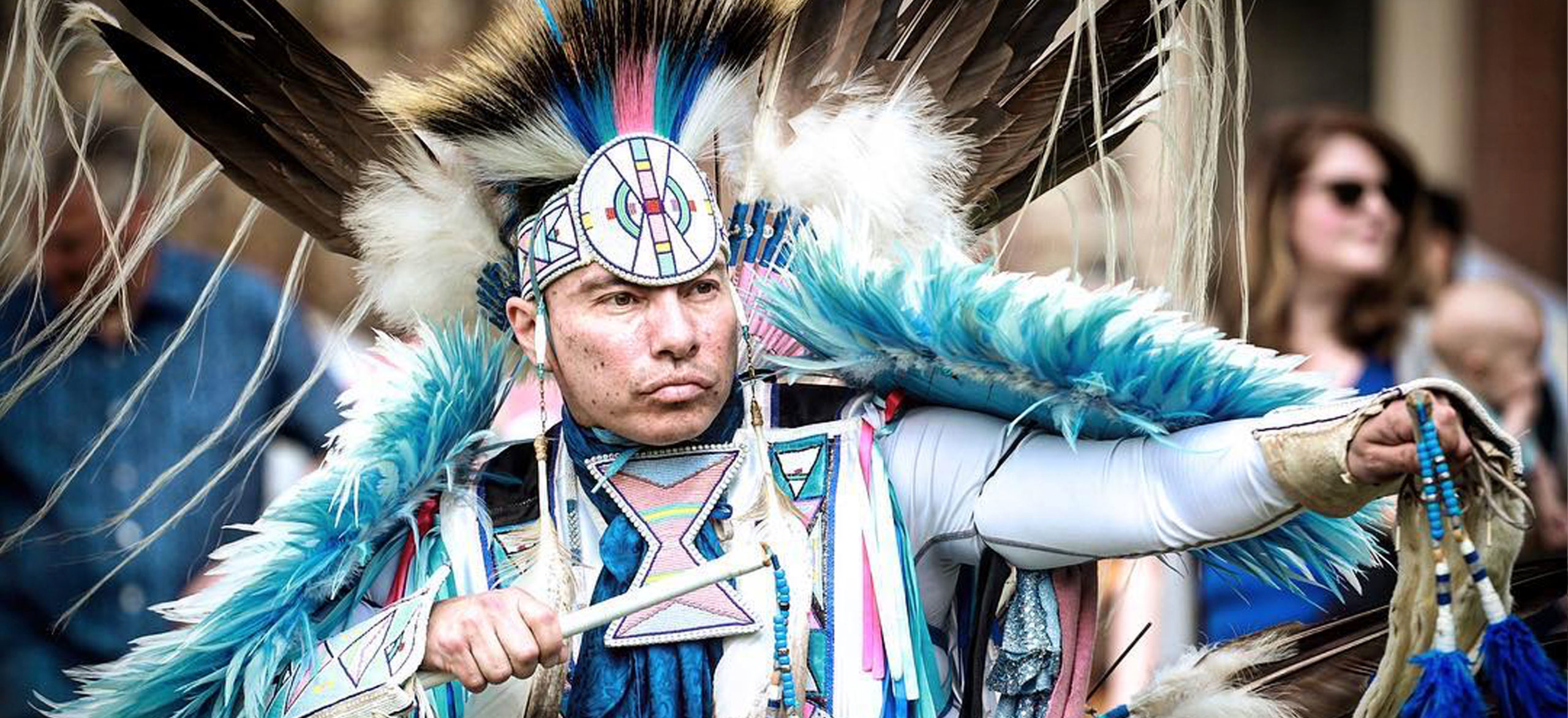 NAHM Fair + Native American vendors + Native Hip-Hop Artist, Supaman (1-2pm) on Sunday, 11/28 from 11am-3pm.
Christian Parrish Takes the Gun, known professionally as Supaman, is a Native American dancer and innovative hip-hop artist who has dedicated his life to empowering and spreading a message of hope, pride, and resilience through his original art form.
He has received the 2017 MTV VMA award for "Best Fight Against the System"! He is also a Nammy "Native American Music Award" winner, "North American Indigenous Image Award, " and 7 "Tunney Award winners, to name a few. He is currently working with Taboo from the multi-Grammy award-winning group "Black Eyed Peas" to complete a project in the coming months.
Supaman's one-of-a-kind presentation combines Native culture, comedy, and urban hip hop culture, which dazzles audiences and captivates listeners. The communicative talent and the compassion that exudes from his music allow him to connect with people from all walks of life. His uncanny ability to motivate, encourage, and inspire through dance and hip-hop music keeps him at the forefront among his contemporaries, giving him a platform to educate on Indigenous issues.