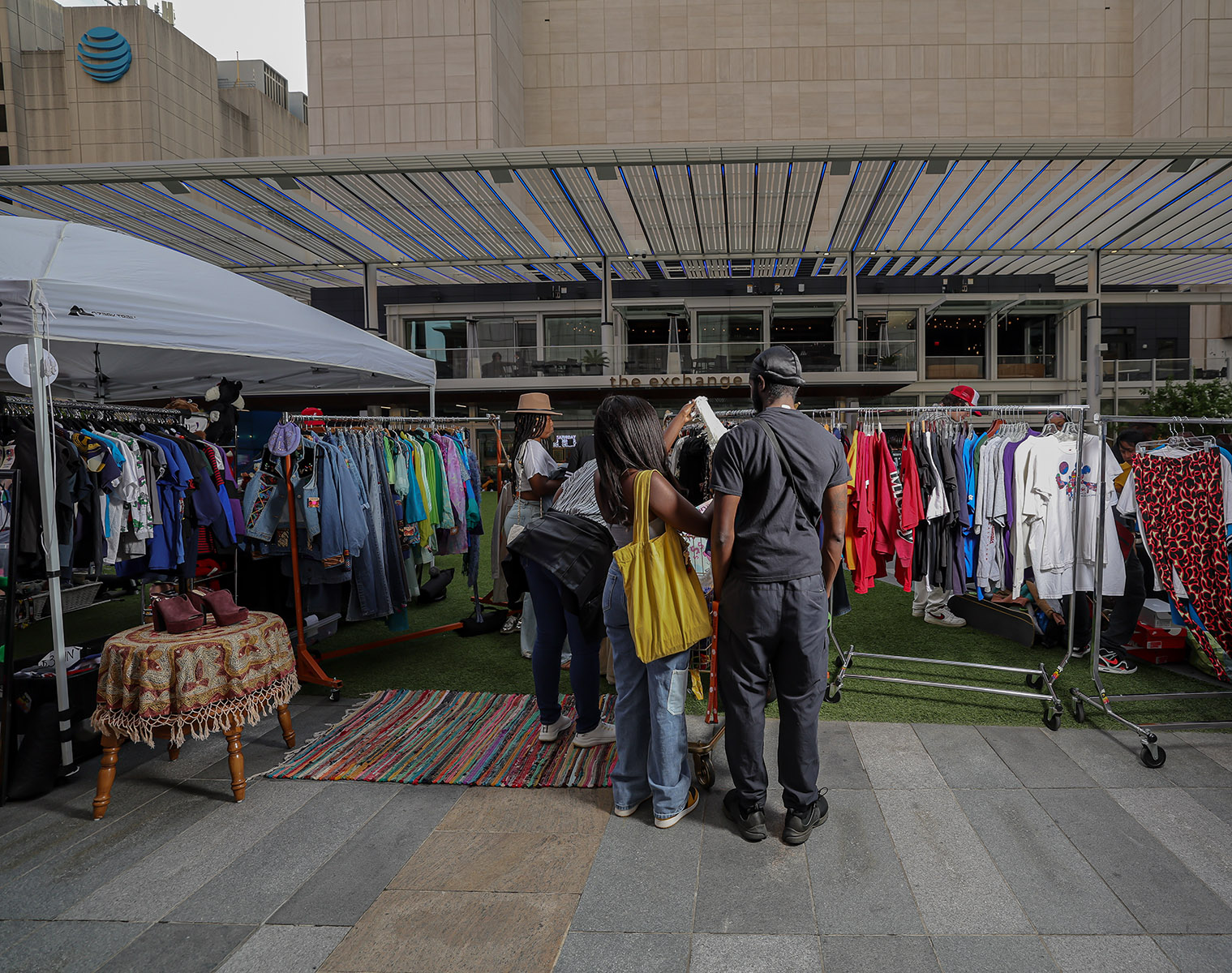 Ready to take your thrift game to the next level?  Look no further than Thrifty Thursday this month.
Thrifty Thursday's are back with Real Street Jams to bring you an epic vintage clothing market featuring over 15 local vendors, where you can enjoy sweet throwbacks such as vintage clothing, toys, collectibles, memorabilia, comics, sports cards, and bobbleheads. Feeling the vibes? Listen in to DJ Tums from KNON 89.3 FM spinning all night long! Whether you're a die-hard vintage lover or just looking for something new, you'll find plenty to love at this market.
Self-parking is available at the 1212 Jackson Street garage. It's complimentary with District merchant validation from the Exchange, Jaxon Beer Garden, or the Experience Store.
RSVP Today!
Please enable JavaScript in your browser to complete this form.